Real-time data provided by integrated sensor systems to enable automation and ease decision-making by government bodies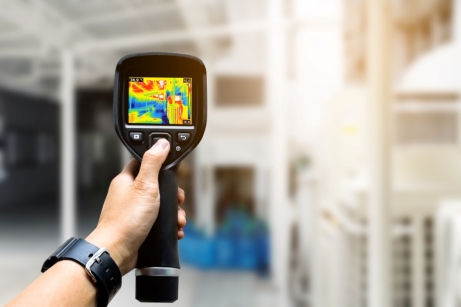 Santa Clara, Calif. – August 06, 2020 – Frost & Sullivan's recent analysis, Opportunities of Emerging Sensor Technologies Impacting the Future of Smart Cities, reports that digitization and advancements in Internet of Things (IoT) are driving the large-scale adoption of sensor technologies across cities. Combined with key enabling technologies such as artificial intelligence (AI) and high-speed internet networks, integrated sensor networks in cities are driving the creation of a connected city ecosystem to enable the optimal use of public resources. The scope of the research includes acoustic, lidar, radar, 3D camera sensors, environmental sensors, flow sensors, gas sensors, and humidity and temperature sensors and also addresses adoption scenarios in key smart cities across the globe.
For further information on this analysis, please mail Srihari Daivanayagam at Diese E-Mail-Adresse ist vor Spambots geschützt! Zur Anzeige muss JavaScript eingeschaltet sein!.[1]
"The need for a smart city is primarily driven by a requirement for a safe, secure, and sustainable environment that allows for effective population management while providing services to citizens in a satisfactory manner," said Krithika Shekar, TechVision Senior Research Analyst at Frost & Sullivan. "An integrated sensor system aids in establishing a seamlessly interconnected network with an anchor application and...